Kelowna Water Features
The heart of every landscape starts with water.
Adding a pool or water feature to your home can have many benefits. In addition to increasing the value of your property, either option can add to the overall aesthetic of your home.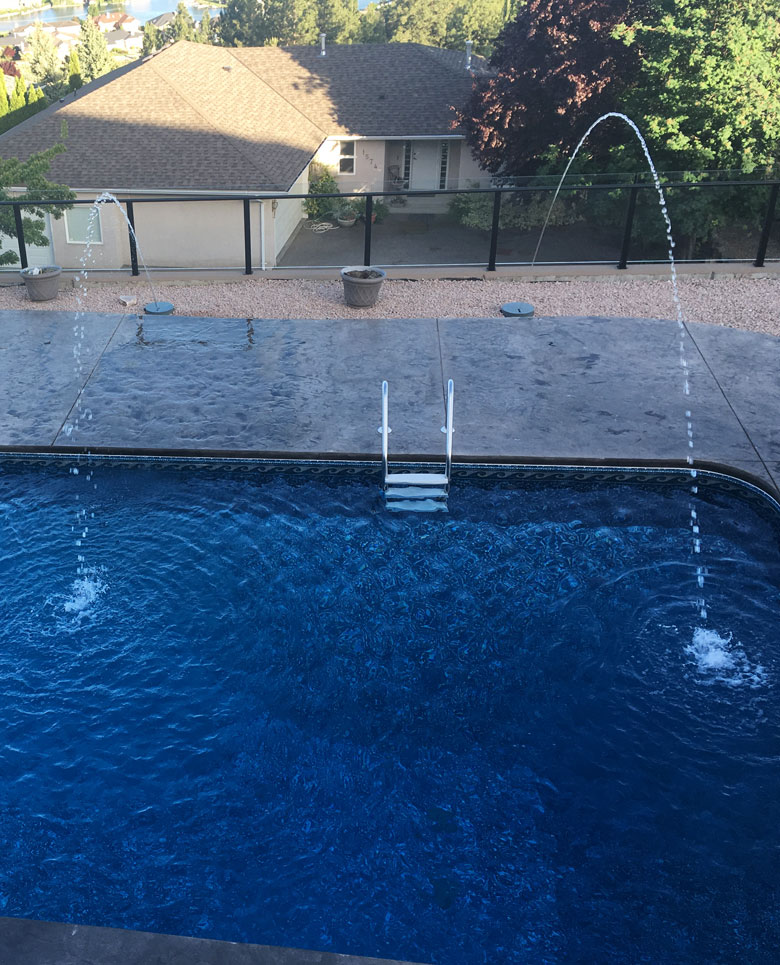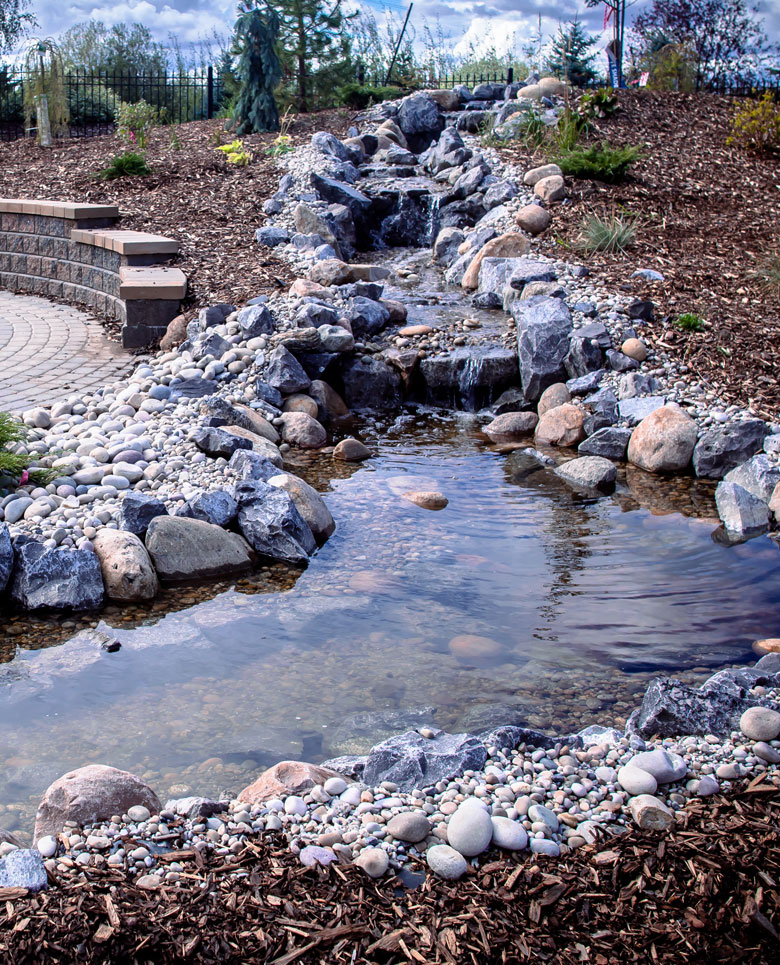 Custom Built Pools
Our custom designed pools are tailored specifically to match your landscape area. We build your pool using only the best concrete features while giving you the option of adding waterfalls and fountains for a unique look.
Water features are a worthwhile design element as they can add movement and sound to enhance your outdoor living space. We design water accents to not only make a statement but create a soothing atmosphere for you to enjoy in your backyard. Whether you desire a garden pond or a multi-level waterfall, we can bring your outdoor space to life.
Ponds
Ponds are a low-maintenance water feature that can easily transform your backyard into an oasis. Not only are they visually appealing, but they provide many environmental benefits due to water conservation. When paired with fountains or waterfalls, ponds can be an excellent investment for your property.
---
Fountains
Many people find the sound of running water to be soothing, which makes fountains an ideal water feature to add to your yard. They can be designed in a variety of sizes and styles to fit your outdoor space and needs.
---
Waterfalls
A waterfall is an excellent way to add movement and life to your outdoor living space while also creating a calming atmosphere. Whether it's built from stacking rocks or concrete, a waterfall can add depth, style, and beauty to your yard.