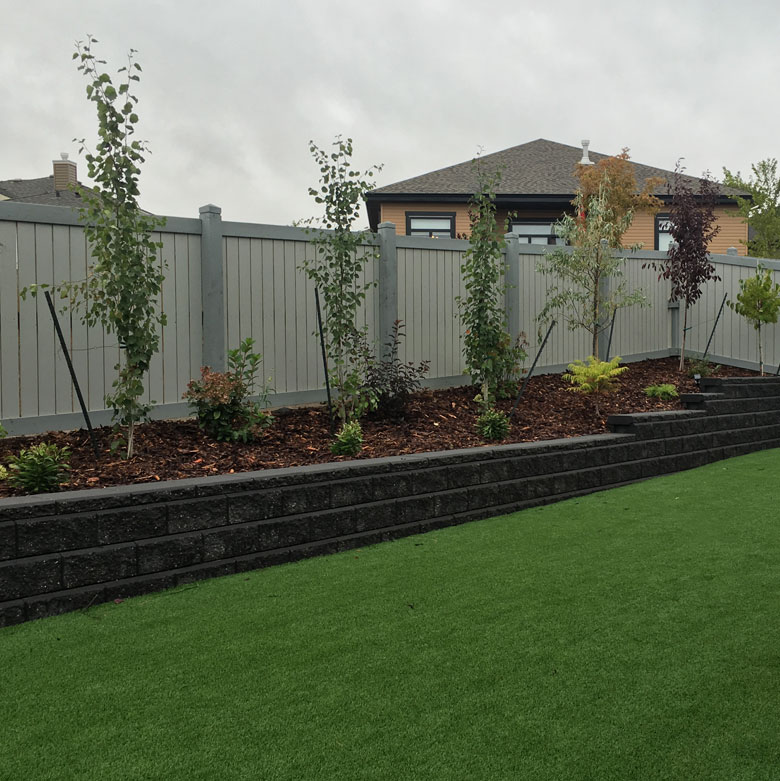 Kelowna Landscaping Companies
Lawns
Whether you're looking to add turf or replace your existing lawn, Lakeshore Landscapes can help install a beautiful, lush lawn for the perfect yard setting. Our experts have decades of experience with cutting and laying sod of all types and can quickly get you back to enjoying your outdoor space.
Irrigation Systems
Keeping your lawn hydrated and nourished is key to a vibrant landscape. We make lawn maintenance easy by installing irrigation systems such as sprinklers or waterscaping elements to help ensure your lawn stays looking its best at all times.
Artificial Turfs & Putting Greens
Artificial turfs are not only ideal for those looking for more ways to entertain in their own backyard but also those looking for a low maintenance landscape. They require no watering and are easy to clean therefore saving you money. Let the experts at Lakeshore Landscapes design the perfect putting greens for your outdoor space.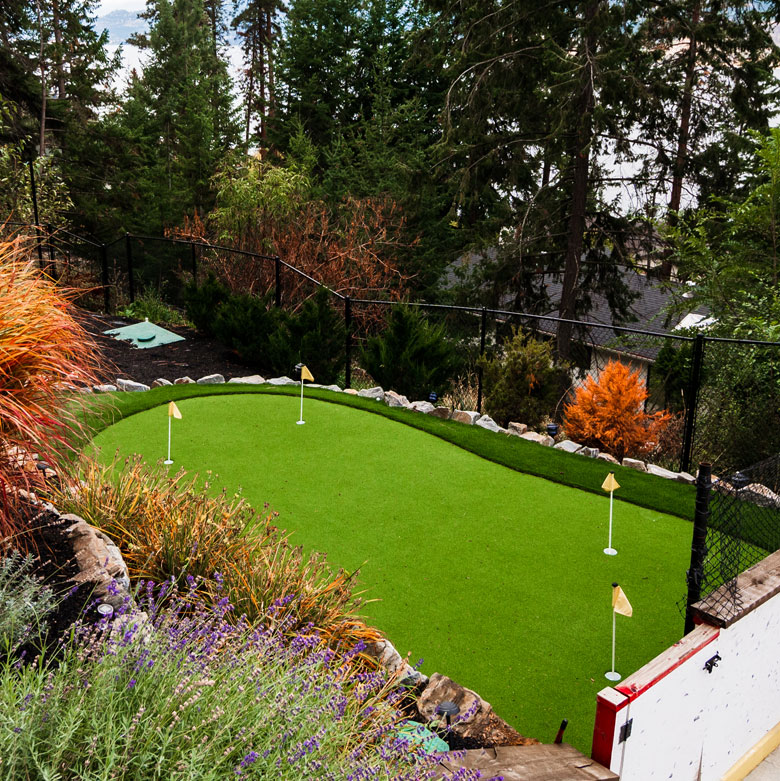 Planting
Greenery, foliage, and flora are essential to creating a beautiful yard. Trees, bushes, flowers, and other plants have a significant impact on the aesthetic of your yard, and all come with a unique variety of maintenance and upkeep. Whether you're looking for a full-yard planting or want to get your garden off to a great start, we can help.
Design
Beyond doing landscape work, we also offer a suite of outdoor design services. Having your entire outdoor vision designed and implemented by the same landscapers helps ensure a smoother project, better collaboration, and beautiful results.
Recent Projects