Kelowna Deck Builders
Your home is meant to be enjoyed inside and out. By adding a deck to your outdoor space, you add to your overall living space. We are happy to design and build a deck specific to your needs and lifestyle, and we offer many high-quality materials to choose from.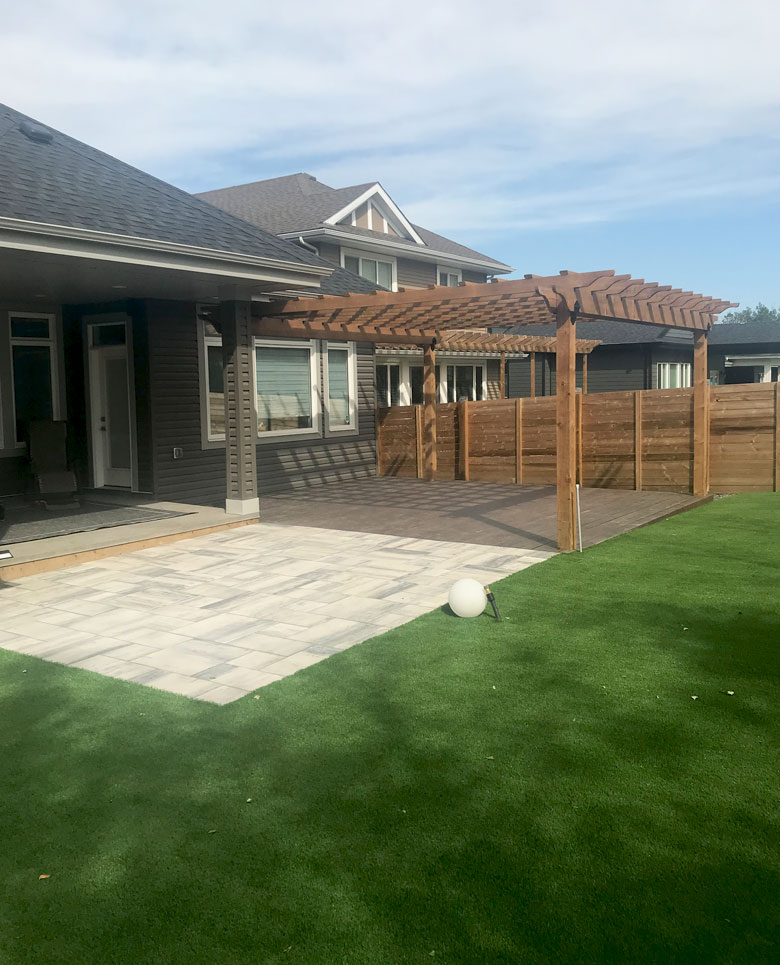 Patios
We can build a variety of patio styles that are ideal for relaxing or entertaining. You have many more choices than concrete as our wood and stonework experts can design and build a patio that's unique to you and your home.
There's nothing quite like sitting and relaxing around an outdoor fire with friends and family. We build fire pits to naturally fit in with the aesthetic of your yard and create a warm and welcoming setting. Our professionals will discuss with you the benefits of either a gas or wood fire pit to determine which option will best suit your needs and lifestyle.
No yard is complete without elegant and tasteful lighting to highlight and complement all of its natural beauty. By incorporating top-quality products from brand name suppliers, Lakeshore Landscapes outdoor lighting options are perfect for an evening of entertaining while also adding warmth to your yard. Beyond aesthetics, outdoor lighting can also provide safety, security and increase your property value.
We can add lighting to:
- Walkways
- Patios and Decks
- Stairs
- Retaining Walls
- Driveway